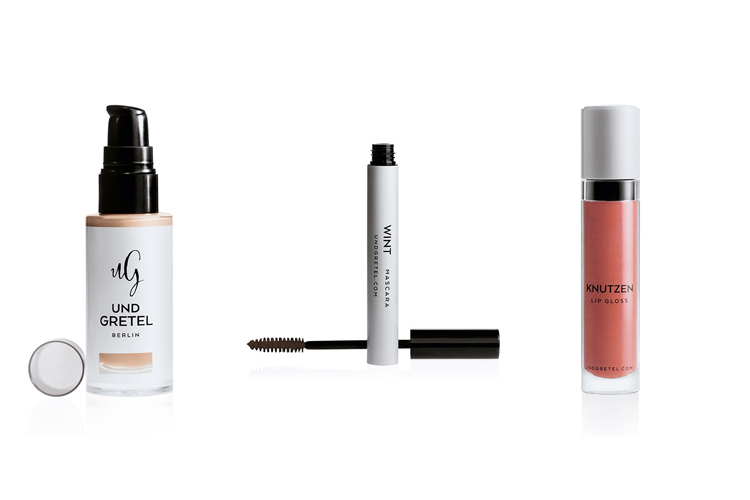 Klischees über Naturkosmetik werden bei Und Gretel nicht bedient. Das haben wir bereits vor wenigen Wochen auf The Clique Suite beweisen können. Ein zeitgemäßer Look und neueste Standards in Sachen Nachhaltigkeit kennzeichnen das Berliner Label, das ohne Konservierungsstoffe, chemische Inhaltsstoffe und Tierversuche auskommt. Wer Naturkosmetik dennoch skeptisch gegenübersteht, der muss sie vielleicht einfachmal selbst mal testen. Wie gut, dass der Osterhase letzte Woche bei uns vorbeischaute und eine kleine Gewinnspiel-Überraschung da gelassen hat. Daher verlosen wir ein vierteiliges Und Gretel Beauty-Set!
Zu gewinnen gibt es eine Mascara, zwei Lipglosse in zwei unterschiedlichen Nuancen und einen Concealer. Das Set hat einen Gesamtwert von circa 140 Euro.
Um am Und Gretel Gewinnspiel teilzunehmen, einfach auf unseren Facebook– oder Instagram-Account gehen und unter dem Gewinnspiel-Post kommentieren, warum gerade ihr das Set gewinnen solltet. Teilnahmeschluss ist der 24. April.
The Clique Suite wünscht viel Glück!