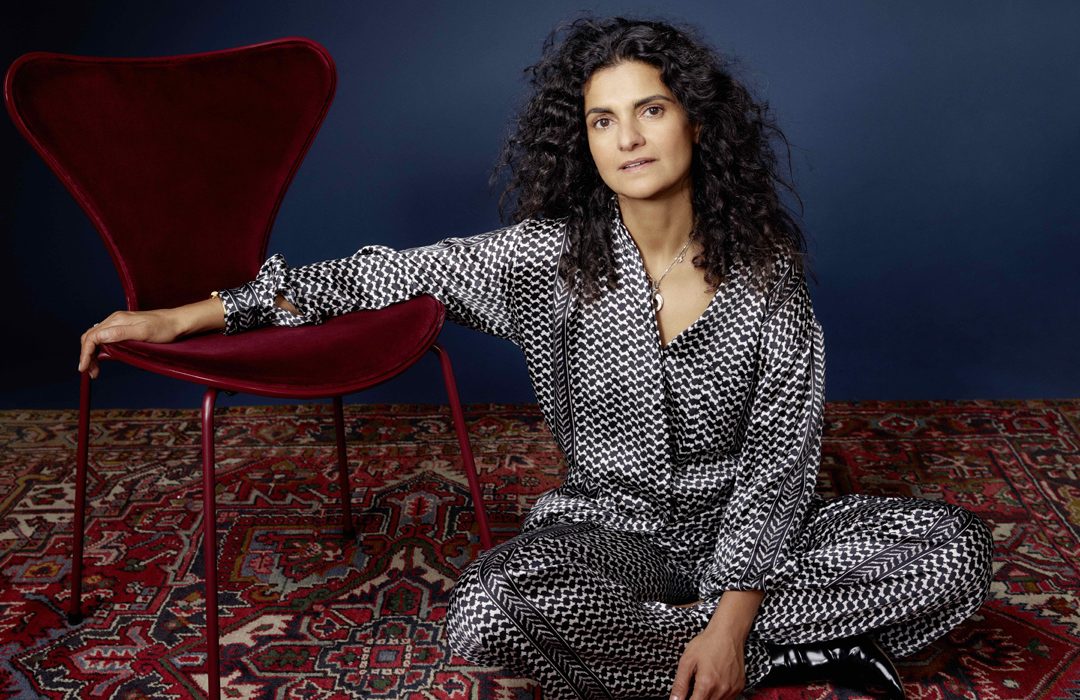 Das Ziel: den Serie 7 Stuhl neu zu interpretieren. Das Ergebnis: eine perfekte Kombination aus Samt und modern monochromatischem Design. Verantwortlich für das neue Interior-Must-have zeichnet das Duo Leyla Piedayesh und das dänische Möbelunternehmen Republic of Fritz Hansen. Sie lassen gemeinsam Mode und Möbel aufeinandertreffen und haben einen der symbolträchtigsten Einrichtungsklassiker des letzten Jahrhunderts zum neuen Leben erweckt.
EIN STÜCK INTERIOR GESCHICHTE
Ursprunglüch ist der Serie 7 Stuhl Arne Jacobsen zu verdanken. Er gilt als einer der wichtigsten Designer des vergangenen Jahrhunderts und entwarf unter anderem den Loungesessel Swan sowie Drop. Bekannt ist er aber vorrangig für seinen 1955 entworfenen Serie 7 Stuhl. Kein leichtes Erbe, das Republic of Fritz Hansen da antrat. Im Streben nach einer vollkommenen Verbindung zukunftsorientierter Mode und zeitlosen Möbeldesigns wandte sich die Marke daher an die Lala Berlin Designerin Leyla Piedayesh. Ihr kreativer Geist und ihre Fähigkeit, ihr nahöstliches Erbe mit dem modernen Ambiente der Berliner Bohème zu verweben ist ihr herausragendes Talent und genau das richtige für diese Kollaboration.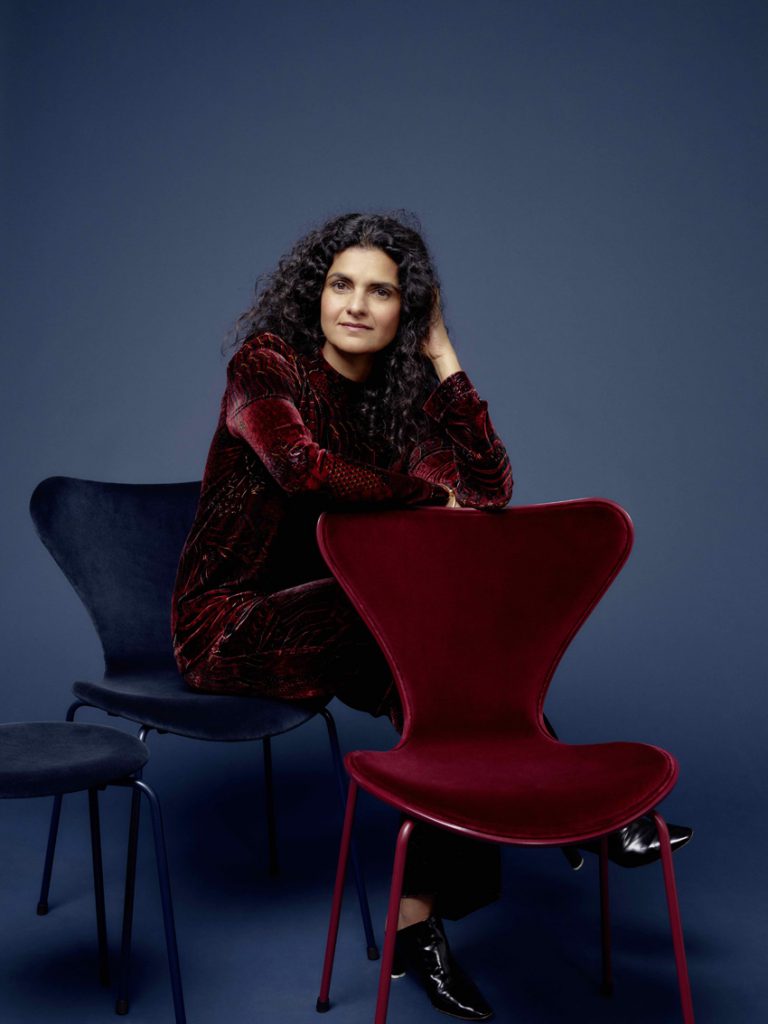 DER SERIE 7 STUHL à LA LEYLA
Dafür machte sie vor allem von kühnen Farben und gediegenen Samtstoffe Gebrauch. Wodurch nicht nur die Relevanz des Stuhls, sondern auch die femininen Formen des Serie 7 betont werden. Doch in diesem Designansatz steckt auch viel persönliches hinter, wie sie selbst verrät: "Samt erweckt in mir Erinnerungen an meine Kindheit im Iran. Es ist vor allem bequem und angenehm." Die Farben 'Lala Caspian' und 'Lala Barberry' sind dabei ebenfalls Interpretationen ihres iranischen Erbes. "Das dunkle Blau erinnert mich an Mitternachtsstunden in der iranischen Stadt Isfahan und die kimmerischen Wasser des kaspischen Meers. Und wenn ich diesen Ton von Weinrot sehe, kann ich fast die Berberitzen schmecken, die in der traditionellen persischen Küche verwendet werden. Diese beiden ganz intensiven Farbtöne werden auch weitgehend in der Herstellung von Perserteppichen verwendet und können dieselbe hypnotische Wirkung haben wie ein filigranes Teppichmuster", fügt sie beinahe romantisch hinzu.
Wer also schon immer mal in ein echtes Möbel-Must investieren wollte; jetzt ist die Gelegenheit.
Die Zusammenarbeit zwischen Lala Berlin und Republic of Fritz Hansen, bestehend aus einem vorne gepolsterten Serie 7 und dem Hocker Dot, steht in den Konzeptläden von Republic of Fritz Hansen sowie ausgewählten Stores weltweit von Oktober 2017 bis Oktober 2018 bereit.