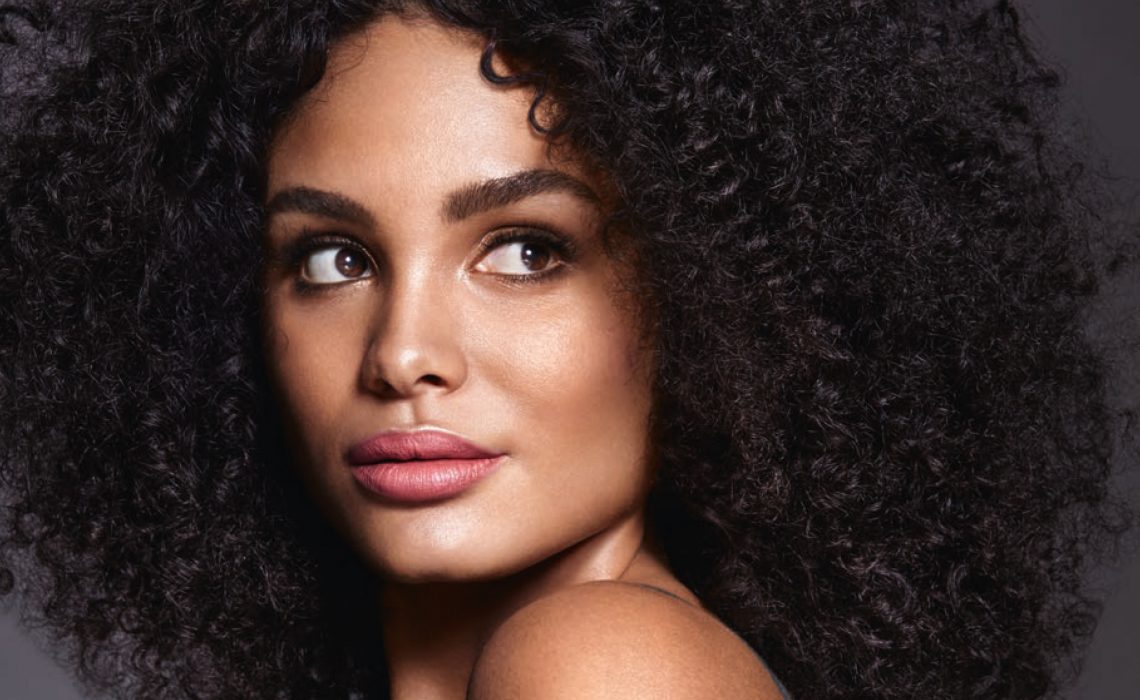 Wenn es ein Produkt schafft, dass dessen Bezeichnung die jahrzehnte währende Assoziation mit einem leuchteten Textmarker ablöst (zumindest im amerikanischen Raum), dann kann man sagen: Es hat's geschafft! Die Rede ist von dem Make-up-Produkt, das heute auf keinem Wangenknochen, auf keiner Oberlippe oder Nasenspitze fehlen darf: Highlighter! Also: Let's get the glow: Was es mit dem Trend auf sich hat und was es beim Kauf zu beachten gilt, lest Ihr hier.
Im Gesicht: Natürlichkeit, Licht und Schatten als Gebot der Stunde
Natürlichkeit, einen Hauch Frische und dieser gewisse Glow – das ist es doch, was wir uns unser Gesicht heute am liebsten wünschen.  Nachdem Korean Skincare und der Fokus auf eine gesunde, strahlende Haut den Beautymarkt in den letzten Jahren erobert haben, gehören matte und sehr starke Make-up-Looks der Vergangenheit an. Stattdessen setzen Make-up-Artists und -Kenner auf ein möglich natürliches und junges Hautbild und das raffinierte Spiel mit Licht und Schatten, das  – wenn man es einmal beherrscht – wahre Wunder bewirken kann.
Get the glow: Das 1X1 der Highlighter
Während dunkelfarbige Contouring-Produkte Schatten imitieren und Gesichtspartien 'zurücknehmen', bewirken Highlighter das genaue Gegenteil: Sie heben sie gezielt hervor. Sie lassen die Nase schmaler wirken, machen Wangenknochen prominenter, lassen Lippen voller erscheinen oder zaubern einfach nur einen sommerlichen Schimmer ins Gesicht. Von pudrig über gelig bis flüssig, liegt das Geheimnis der Highlighter dabei in den feinen Pigmenten, die einfallendes Licht effektvoll reflektieren. Wie vielseitig sie verwendet werden können, beweisen rund sieben Millionen Einträge auf Instagram unter dem Hashtag #glow. Für einen gelungenen Glow-Look gibt es allerdings einiges zu beachten.
Die Farbwahl
Je nach kühlem oder warmem Hautton, greift Ihr für einen natürlichen Look am besten zu Rosé, Champagner- und Goldnuancen, die von allen gängigen Marken geführt werden. Zuletzt trieben spaceige Farbtöne wie Pink und Grün mit hohem Glitzeranteil den Trend auf die Spitze. Wir finden: Für bestimmte Anlässe in Ordnung, für den Alltag eher albern und angemalt.
Flüssig, gelig oder pudrig?
Der Hype und den Glow hat uns mittlerweile eine enorme Bandbreite an Produkten beschert. Pudrige Konsistenzen eignen sich zum präzisen Hervorheben von Nasenspitze, innerem Augenwinkel, oder der Oberlippe. Ein dafür ausgerichteter Pinsel ist unerlässlich! Gelige Konsistenzen in Stickform sind besonders praktisch, da sie sich mit den Fingern verblenden lassen, größere Partien bedienen und besser mit der Foundation verschmelzen. Zu flüssigen Konsistenzen greifen am besten die, die schon Erfahrungen mit dem Auftrag haben. Man kann sie hervorragend in die Tagespflege mischen und so einen gesunden Look erzielen. Auch auf dem Schlüsselbein und den Schultern setzen sie wunderschöne Akzente. Kleiner Tipp: Großzügig auf dem gesamten äußeren Gesicht auftragen und darüber eine leicht deckende Foundation auftragen et voilà: Fertig ist der Allover-Glow!
Gleich für welche Konsistenz man sich entscheidet, die goldene Regel ist für alle dieselbe: Weniger ist mehr! Highlighter sollen Lichteinfall imitieren und Frische ins Gesicht zaubern, daher haben Glitzer und Unmengen an Produkt für einen gelungenen Make Up-Look nichts im Gesicht zu suchen. Wie es richtig geht, stellen diese Instagram-Beauties unter Beweis.
---
---
MerkenMerken
MerkenMerken