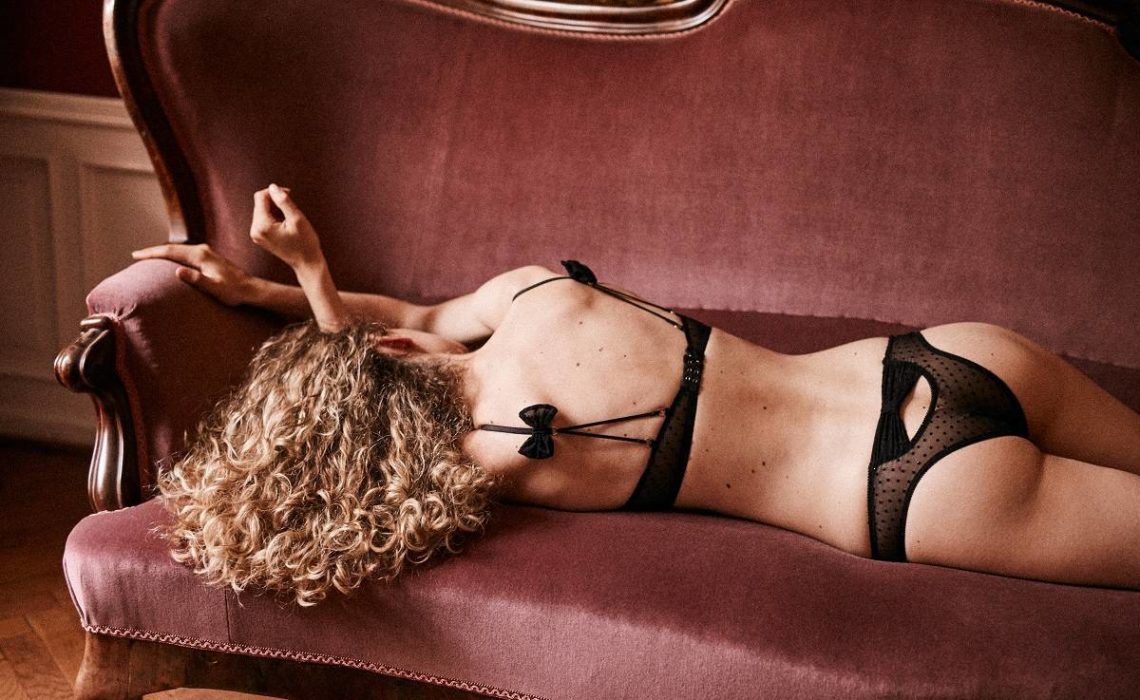 Oben ohne? Oben mit? Die Modewelt scheint sich in Sachen Lingerie einig: ganz oder gar nicht. Nach längerer Abstinenz, feiert der BH-Träger nun seine stolze Rückkehr auf die Schultern der Modefrauen. Wir begeben uns mit dem 00er-Trend auf eine rasante Spritztour in die Vergangenheit. Frei nach dem Motto: Einfach mal blitzen lassen!
Die Bra-Politik
Ein Zeichen der Unabhängigkeit – mit dem Kauf des ersten BHs schien sich gleichzeitig ein Tor in eine neue Welt geöffnet zu haben. Eine aufregende Welt voll von String Tangas, Tampon-Bedürfnissen und Vanille-Deodorants. Ach, was waren die 00er-Jahre nicht einzigartig! Wer seine Teenagerzeit mit Heldinnen wie Gwen Stefani oder Kate Moss verbrachte, kam um den ein oder anderen Trend nicht umher. (Unerwähnt bleiben an dieser Stelle Hüftjeans mit aufblitzenden String Tangas, die hoffentlich nie ein ernstzunehmendes Comeback feiern werden). Der BH hat seinen Auftritt besonders gebührend zelebriert. Wer ihn trug, setzte ein Statement, demonstrierte: "Ich bin erwachsen". Die stützende Funktion rückte dabei vollkommen in den Hintergrund, stattdessen fungierte er als reines Mode-Accessoire und avancierte zum perfekten +1 für Tank Top, Sommerkleid und Co.
Nach Jahren seiner Nicht-Existenz scheint er nun offiziell wieder Zugang zur Modewelt gefunden zu haben. Erst kürzlich sah man Topmodel Gigi Hadid auf dem Weg zur Pariser Berluti-Show mit legerem Top und schwarzem BH. Selbst zum Launch der neuen Parfum-Kooperation mit dem amerikanischen Label Michel Kors trug Gigi stolz sichtbaren BH-Träger zum glamourösen Abendkleid.
Heldinnen ihrer / unserer Zeit – im BH-Träger
Blickt man in die 00er-Vergangenheit, dann doch am liebsten zurück auf unsere Lieblingsserien. Und siehe da, auch Sex-and-the-City-Ikone Carrie Bradshaw trug den BH mit Vorliebe hervorblitzend unter Shirts und Minikleidern. Unter einem weißem Tank Top lässt Stylistin Patricia Field für einen kurzen Moment einen schwarzen Spitzen-BH hervorblitzen und einen Blick auf Carries Side Boobs erhaschen. Die schwarzen Träger konstatieren dabei herrlich zur weißen Baumwolle des Tops. Eine Kombination, die sowohl provoziert, als auch ein klares Statement setzt: Kaschiert wird hier nicht!
Styling-Tipp: Push it to the limit
More is more! In Sachen BH-Wahl gilt pünktlich zum Revival: je extrovertierter, desto besser. Die Unterwäsche am besten in einem Farbton wählen, der sich vom Rest des Outfits klar abhebt. Wie ihr euch auch entscheidet, ob für breite oder schmale Träger, in dunklem Schwarz oder zartem Pastell, eines entfacht der Noughties Trend in jedem Fall: ein loderndes Feuer, das es sich lohnt zu zünden! Eindeutig zweideutig.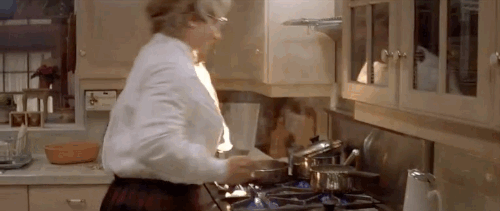 Titelbild: Kampagnenmaterial von Le Petit Trou.