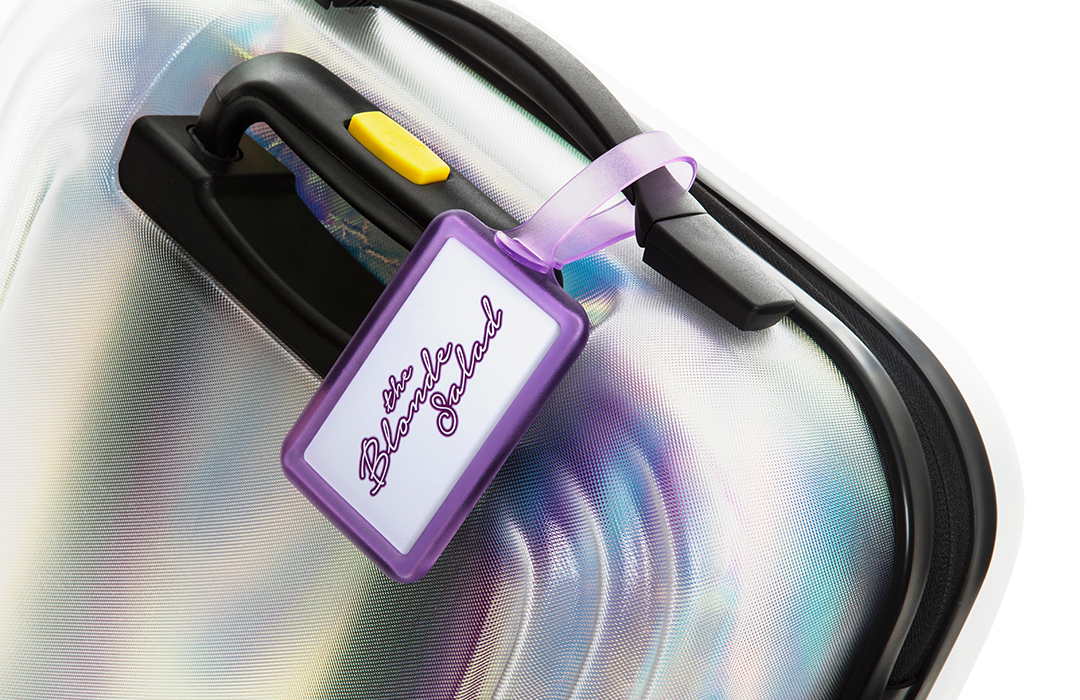 Chiara Ferragni muss eigentlich nicht vorgestellt werden, doch für alle, die es noch nicht wissen sollten oder einfach den Überblick verloren haben: Sie ist Bloggerin, Unternehmerin, Influencerin der Superlative und neuerdings auch Mutter. Auf den ersten Blick lassen sich hier nicht viele Parallelen zu anderen, jungen Frauen erkennen, aber etwas haben sie gemeinsam: Auch eine wahre Bosslady kann immer noch girlie sein. Und genau für diesen Typ Frau hat Chiara Ferragni in Kooperation mit dem Accessoires Spezialisten Mandarina Duck das perfekte Travel Essential designt: den Einhornkoffer.
REISEN AUF DEM REGENBOGEN: DER EINHORNKOFFER
Erfahrene Travel-Girls kennen das Modell Popsicle von Mandarina Duck bereits, denn es fällt durch seinen transparenten Korpus mit Blick auf das Koffer-Innenleben immer wieder auf. Im Fall des Einhornkoffers vereinen die inneren Module alles, was die glitzernd zuckersüße Girlie-Welt zu bieten hat: Regenbögen, Sterne, Holographic-Looks und natürlich Einhörner. Sowohl Innenfutter als auch Anhänger sind über und über mit dem The Blonde Salad Logo versehen. Ohnehin wäre Chiara Ferragnis Handschrift ganz deutlich zu erkennen.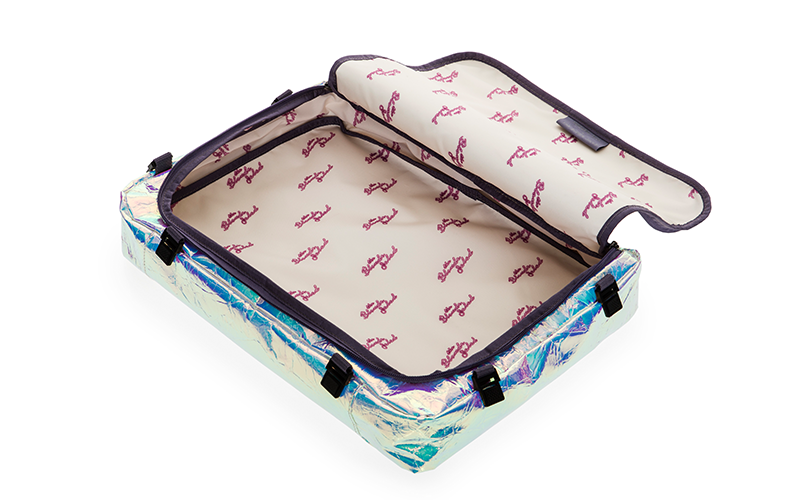 Fassen wir also zusammen: Ein gut organisierter Koffer im verspielten Design, der garantiert auffällt und nicht lange auf dem Gepäckband gesucht werden muss.
Der Einhornkoffer kommt in einer limitierten Auflage und ist noch bis Mitte November exklusiv im The Blonde Salad Onlineshop erhältlich.