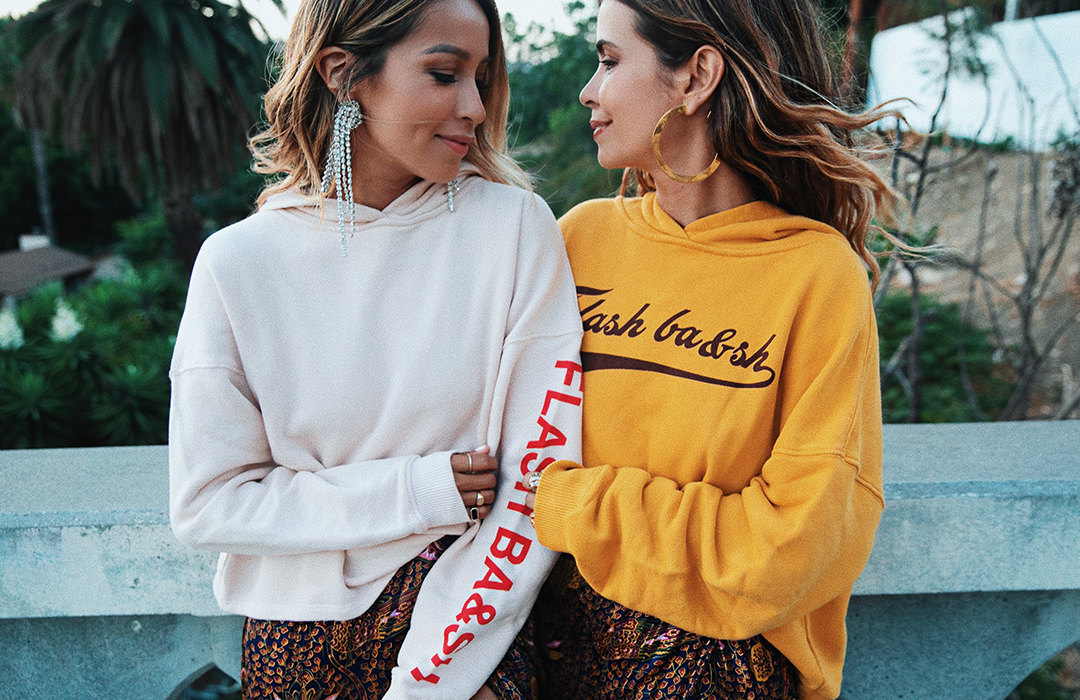 Wir können es (leider) nicht oft genung sagen: Der Herbst kommt! Und damit auch endlich die Hoodie Season. Ja, wir haben endlich gesagt. Denn kaum ein Kleidungsstück ist so gemütlich und vor allem so vielseitig kombinierbar wie der Hoodie. Egal ob zum Rock, zur Hose oder direkt als Kleid – den Styling-Möglichkeiten sind keine Grenzen gesetzt und wir zeigen euch, wie man die Hoodies von Bash momentan trägt.
Back to the hood
Angefangen hat alles in den 1980ern. Dort haben unsere geliebten Hoodies ihren Ursprung. Bevor sie sich jedoch zum kultigen und kuscheligen Streetstyle-Keypiece entwickelten, waren sie ausschließlich ein klassisches sowie nützliches Sportoutfit-Item. Doch so wirklich aus der Mode waren die Hoodies aufgrund ihres praktischen Tragekomforts sowieso nie. Momentan reiten sie auf der Welle der Sportswear-Fashion ganz vorne mit dabei, weshalb wir hier noch einmal kurz zusammengefasst haben, wie man den Kapuzenpullover am besten stylt.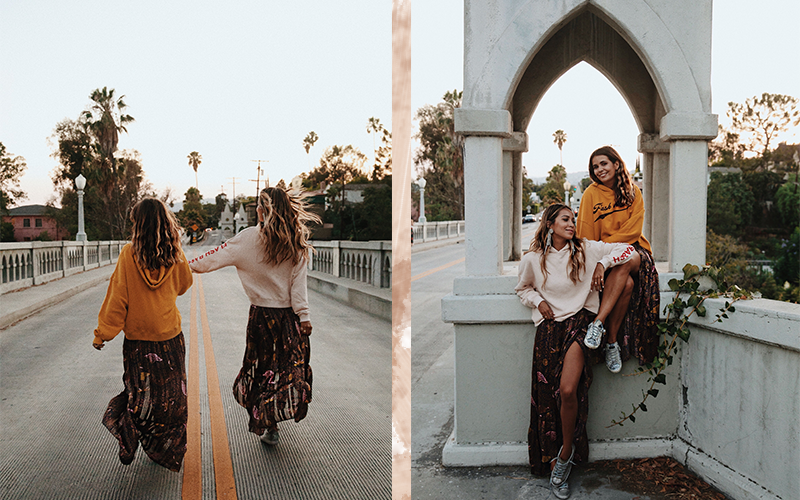 Das Hoodie 1×1
Der lässige Hoodie kann mehr als nur lässig und cool. Seinen femininen Touch bekommt er beispielsweise in Kombination mit einem langen Rock oder stylischen Pumps. Ersteres eignet sich vor allem für große Frauen. Ladies, die etwas kleiner sind, greifen besser auf kürzere Röcke zurück, da sie das Bein optisch strecken. Wer dann doch lieber auf die "klassische" Slim Fit Hose zurückgreift, kann den Look mit einer trendigen Anzugjacke upgraden. Damit wird der etwas lässigere Office-Style für die Kreativen unter uns kreiert. Die letzte und auch mutigste Styling-Variante ist, dass man den Hoodie mit nichts außer Schuhen und Accessoires kombiniert – aber bitte nur in Oversized-Variante. Rihanna, Chiara Ferragni und Kim Kardashian machen es vor und zeigen, wie man das Hoodie-Kleid sexy, aber mit einer gewissen Coolness trägt. Wer nun glaubt, dass er für jedes Styling einen anderen Hoodie braucht, liegt falsch. Denn die Modelle von Bash passen zu allen drei Kombinationsmöglichkeiten und sind durch ihre knallige Farbwahl und die auffälligen Prints immer ein richtiger Eyecatcher.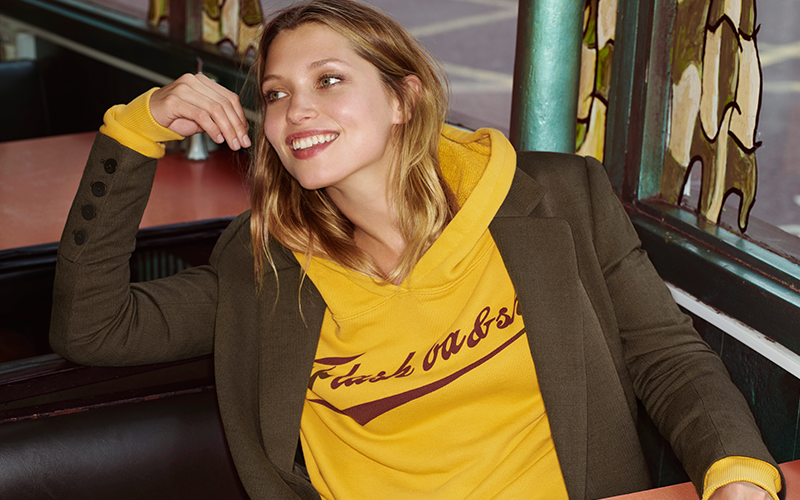 Fakt ist: Die Hoodie-Season ist nun offiziell eröffnet und alles was ihr dafür braucht, bekommt ihr unter www.ba-sh.com.