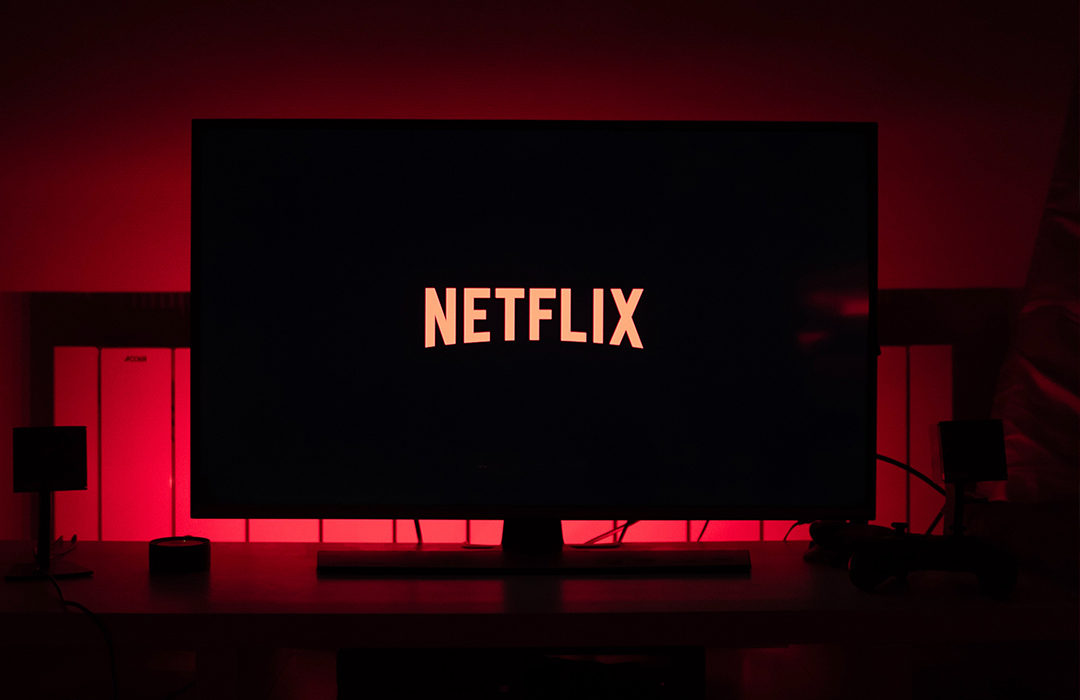 Netflix and chill ist passé, jetzt kommt Netflix and style! Denn wir können auch stiltechnisch noch so einiges von unseren Serienlieblingen lernen. Die ausgefallenen, ikonischen Looks unserer Sitcom- und Dramastars tauchen noch heute immer wieder in der aktuellen Mode auf. Wir zeigen euch, warum ein Episodenmarathon unserer Lieblingsserien auch als Style-Inspo dienen kann. Vorhang auf, denn hier kommen unsere Top #4 für die Kategorie Netflix Fashion.
Rachel Green aus "Friends"
Kaum eine Serie hat uns auch nach den 90er-Jahren so sehr begeistert, wie die US-Sitcom Friends. Während wir mit allen sechs Charakteren, nämlich Monica, Rachel, Phoebe, Joey, Chandler und Ross, lachten und weinten, kristallisierte sich dabei immer wieder eine ganz bestimmte Stilikone der Serie heraus: Rachel Green aka Jennifer Aniston. Ihr Look ist überraschender Weise simpel, aber stets feminin mit einem kleinen Twist. Und so schafft sie es vom Start der Serie weg, immer unschuldig und zugleich sexy zu wirken. Betonte Basics, roughe Denimstoffe und ganz viele Karo-Prints waren ihre Keypieces und damit hat sie einen einfachen, aber weiblichen Look für jede Frau kreiert. Also sich beim nächsten Shopping-Trip einfach die Frage stellen: Was würde Rachel Green kaufen?
Fran Fine aus "Die Nanny"
Sie ist eine ungeschlagene Fashion-Femme Fatale! Fran Fine strahlt im Gegensatz zu Rachel pure, offensive Sexiness aus, ohne sich irgendwann dezent zurückzuhalten. Sie schafft es sogar, dass weiße Strumpfhosen begehrlich aussehen. Ja, einige, wenn nicht sogar viele Outfits der Nanny bewegen sich stark an der Grenze für alltägliche Tauglichkeit, aber sie trägt es mit Selbstbewusstsein, Würde und Stil und macht damit jeden Modezweifel wett. Unsere Lieblingskombi: Der knallenge, rote Pullover mitsamt dem unvergesslichen Rock im Schachbrett-Muster. Und nicht umsonst hat Fran Fine mit ihren weiblichen Outfits und ihrem Charme sogar ihren Chef Maxwell Sheffield um den Finger gewickelt – zumindest nach einer gefühlten Ewigkeit…
Will Smith aus "Fresh Prince of Bel Air"
Mittlerweile kennen wir Will Smith als gestandenen Schauspieler für Action und Drama sowie zweifachen Power-Vater, aber in den berüchtigten 90ern machte er noch die Straßen von Bel Air unsicher und präsentierte sich als der freche Fresh Prince. Und wenn wir uns die Serie heute anschauen, stellen wir fest: We want his looks! Sportive Hip-Hop-Looks und Streetwear-Fashion vom Feinsten. Für seine bunten, ausgeflippten Styles braucht man zwar definitiv etwas Mut, aber Will war nicht umsonst das männlich Stilvorbild der crazy 90s. Warum sein Look so erfolgreich war und es wieder wird? Er traut sich etwas und nimmt sich dabei nicht zu ernst.
Blair Waldorf aus "Gossip Girl"
Während Serena Williams der Star von Gossip Girl war, war Blair Waldorf die wahre Stilikone der High-Society-Serie. Sie hat Stilrichtungen, Designer und Accessoires miteinander kombiniert, wie keine andere. Ihr Markenzeichen: Das perfekt abgestimmte Kopfbedeckung. Ihr Stil steht für luxuriöse und vor allem außergewöhnliche Styles, mit denen sie immer ein kleines bisschen overdressed ist, aber die sie mit einer großen Portion Selbstbewusstsein trägt.
Fazit: Seit den 80ern und 90ern hat sich die Mode sich nicht nur stetig verändert, sondern auch wiederholt und unsere Top #4 Serien-Style-Stars waren maßgeblich an diesem Wandel beteiligt. Ihre Looks haben und werden Generationen sowie Designer auch noch die nächsten Jahre begleiten.