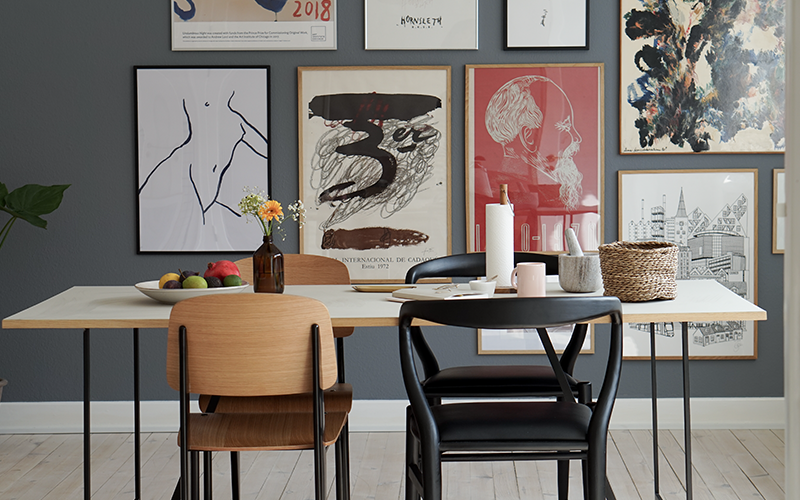 Herbstschmuck statt Frühjahrsputz – beim Anblick der neuen Möbelstücke von Cult Furniture bekommen wir sofort Lust, unser Heim komplett neu einzurichten. Deswegen zeigen wir euch jetzt die schönsten Möbel des Interiorlabels und verraten, warum unsere ihr diese Interior Inspiration das ganze Jahr über für die eigenen vier Wände verwenden könnt.
Back to the roots…
Viele Einrichtungs-Designer besinnen sich zurück auf ihre Wurzeln und transportieren das bunte Farbspiel der Natur von außen nach innen. Inspiriert von den fallenden Baumblättern, bietet die Farbpalette der Sessel und Stühle von Cult Furniture warme Herbsttöne wie Gelb, Rot, Orange und ähnliche Untertöne wie Senf, Burnt Orange und Purpurrot. Diese Farben verleihen dem Raum eine gewisse Wärme, ohne dabei zu überwältigend zu wirken. Erdige Farbtöne wie Grau, Braun, Grün und Schwarz dürfen dabei natürlich nicht fehlen. Denn die gedeckten Farben sind eine wunderbare Ergänzung zu den leuchtenden Blattnuancen und holen das Beste aus ihnen raus. Dadurch entsteht ein stimmiges und stylisches Interior-Konzept, welches den Raum ausfüllt und dabei trotzdem harmonisch wirkt.
Autumn all year
Doch das Beste an den Herbstfarben ist, dass sie sich das ganze Jahr über wunderbar anpassen können. Egal ob an kühlen Winternächten oder an heißen Sommertagen, die verschiedenen Herbstfarben gleichen sich immer der jeweiligen Raumatmosphäre an. Doch neben den Farben, spielen natürlich auch unterschiedlichen Strukturen und hochwertigen Stoffe eine große Rolle, damit wir es uns jederzeit nach unserem Geschmack einrichten können. Kurzum: #interiorgoals! Denn unsere Interior Inspiration erfüllt alle drei wichtigen Punkte: eine harmonische Farbkomposition, einen hohen Anspruch an das Design und vor allem einen weniger hohen Anspruch an das Portemonnaie.
Die herbstlichen Möbel von Cult Furniture bekommt ihr unter www.cultfurniture.de