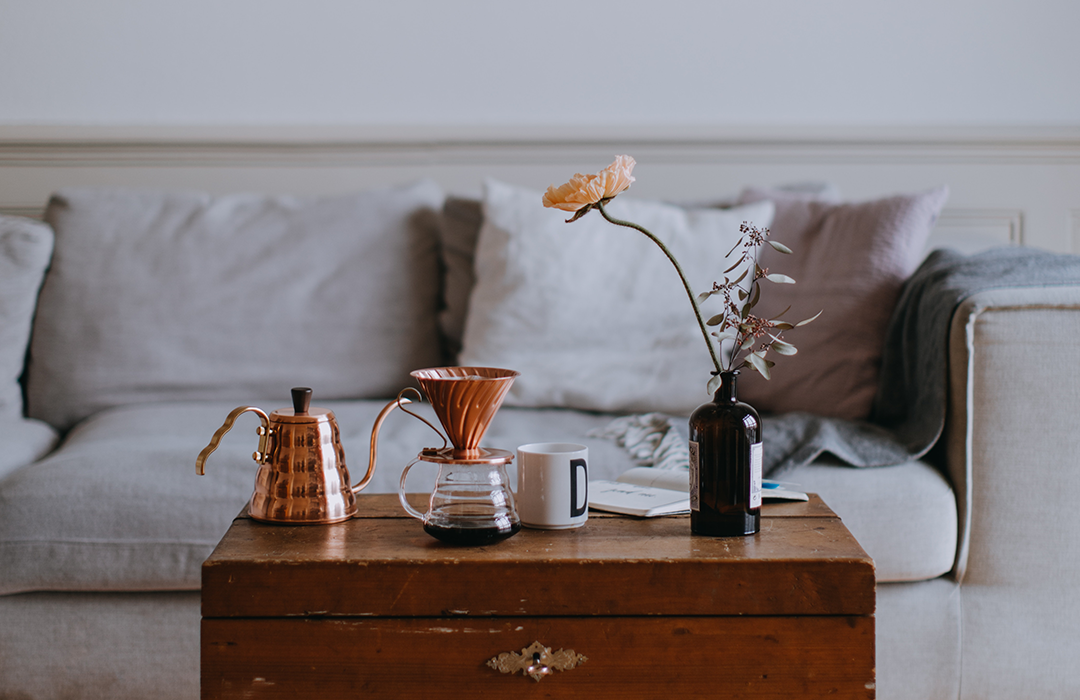 Es sind manchmal die kleinen Dinge, die das Leben schöner machen. Viele von ihnen sammeln sich über die Jahre an und man kann sich nur schwer von ihnen trennen, aber wo und wie bewahrt man all diese Kleinigkeiten auf? Und wo zieht man die Linie zwischen Krimskrams und stylischen Accessoires? Wir zeigen die Top 5 Lifestyle Accessories, die nicht nur praktisch sind, sondern sich auch stilsicher und mühelos in Kleiderschrank und Interior integrieren lassen.
Alles an seinem Platz
Büroklammern, Schlüssel, Zettelchen – die Liste kleiner Alltagsgegenstände ist lang. Doch diese kleinen Alltagshelfer lassen sich besonders gut in einer edlen Schale aufbewahren, wie sie beispielsweise bei Anthropologie zu finden sind. Dann ist alles griffbereit und an einem Platz, aber gleichzeitig auch schön versteckt. Und dem Design der Schale ist vom auffälligen Grafik-Print bis hin zum edlen Metallic-Look keine Grenzen gesetzt.
Glücksbringer
Spätestens seit Carrie Bradshaw im zweiten Sex and the City Film ihren Louis Vuitton Love Schlüsselanhänger bekommt und zurück zu Mr. Big findet, sind derartige Glücksbringer wieder ein großes Thema. Egal ob romantische Botschaft oder provozierende Aussage – Schlüsselanhänger setzen wieder ein Statement.
Make-up (Bag) on fleek
Unsere Make-up Bag sollte mindestens genauso organisiert sein, wie die tägliche Schmink-Routine. Bei der Brush Bag von Zoeva findet jeder Pinsel vom Contouring-Brush bis zum Augenbrauenpinsel seinen Platz. Die perfekte Ergänzung dazu: Die Make-up Bag von MAC, in der sich alle dazugehörigen Produkte aufbewahren lassen und zwar ohne, dass diese auslaufen können.
Augen zu und Karte durch
Was tun, wenn man die Karte im Portemonnaie nicht findet? Ein kleines Kartenetui samt Klick-Funktion schafft Abhilfe. Nicht nur Ausweis und Co., sondern auch all unsere Kundenkarten können hiermit gut organisiert werden. Und sobald man die fragliche Karte braucht, wird sie durch ein simples Klick-System einfach rausgegeben.
Lebensretter
Das mag vielleicht übertrieben klingen, aber für viele ist die Powerbank der Lebensretter schlechthin, wenn der Akku des geliebten Smartphones nur noch schlappe 10% anzeigt. Doch die Powerbank selbst muss auch etwas her machen, denn sie ist längst nicht mehr nur Mittel zum Zweck. Vorreiter Iphoria zeigt, wie selbst eine Powerbank gewinnbringend für den gesamten Look sein kann.