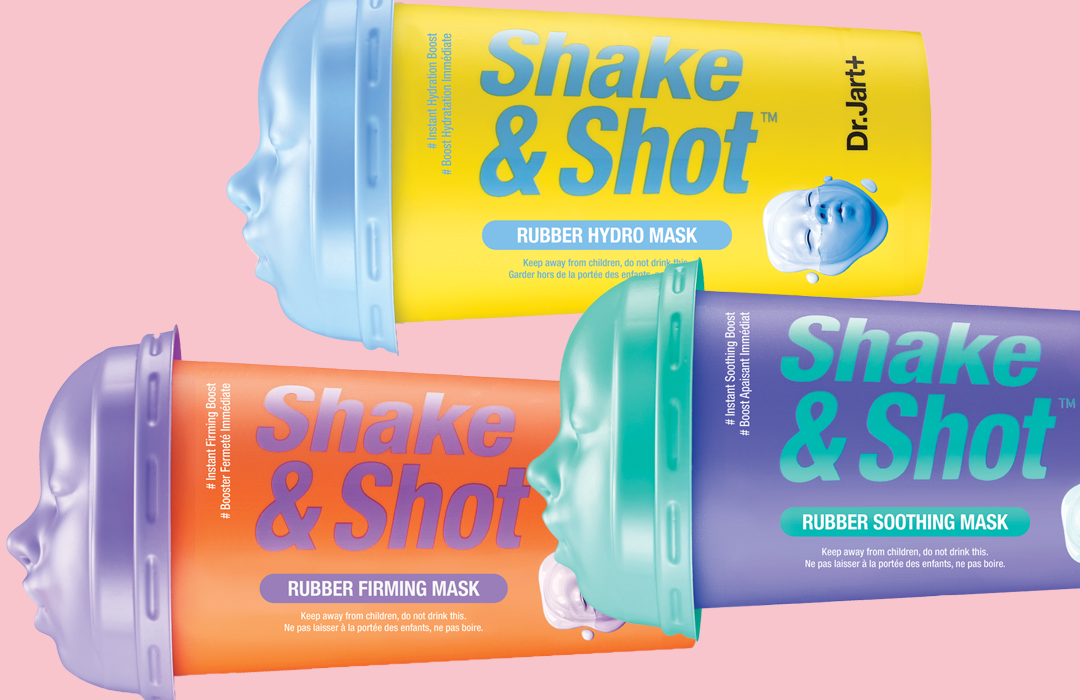 Eine Maske to go, bitte. Unsere neuen Beautymasken kommen im knallbunten to go Becher von Dr. Jart+. Die Shake & Shot Rubber Masks sind die neuste, ausgefallene Produktlinie des koreanischen Beautywunders. Dabei punkten die neuen Gummimasken nicht nur mit ihrer ausgefallenen Verpackung, sondern auch mit der Zusammensetzung ihrer Inhaltsstoffe.
BEAUTYHYPE GUMMIMASKE
Der Inhalt des To-go-Bechers ist nach einem Zwei-Phasen-Prinzip aufgebaut. Durch das Shaken verbindet sich eine Flüssigampulle mit einem Booster und ergibt so eine wirkstoffreiche Beautymaske. Nach der Einwirkzeit erhärtet sie dann zu einer Gummimaske, die anschließend ganz einfach abgezogen werden kann. Damit setzt Dr. Jart+ wieder auf sein Steckenpferd: die vielfach gehypte Gummimaske.
HAUT-TYPEN
Wer unter trockener Haut leidet, versorgt seine Haut mit der pflegenden Hydro Maske samt feuchtigkeitsspendendem Vitamin B und schützenden Aminosäuren. Für gereizte Hauttypen empfiehlt sich die Soothing Mask, die dank Dr. Jart+ Pflanzenextrakten und Vitamin K gegen Rötungen wirkt. Die Firming Mask regt durch Retinol die Kollagensynthese an und ist somit die perfekte Pflege für eine reifere Haut mit Wunsch nach mehr Elastizität.
Die reichhaltigen Beautymasken mit dem typische Dr. Jart+ Rubber Mask Gesicht gibt es unter www.drjart.com
MerkenMerken