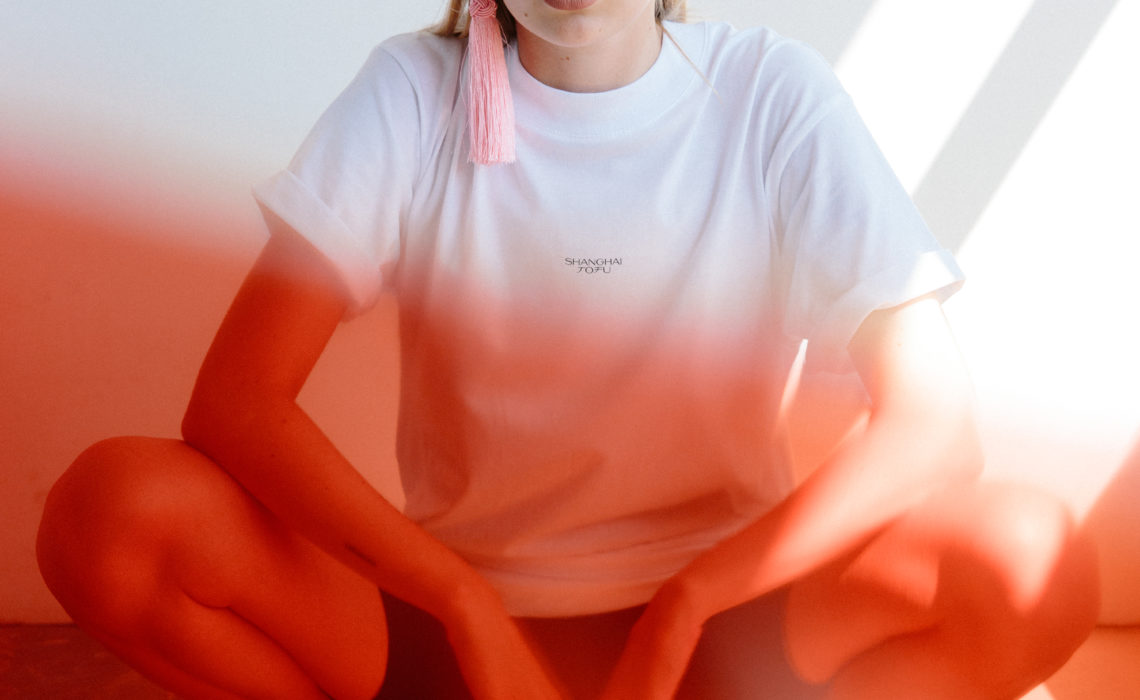 Dinner is served: Das Berliner Streetstyle Label Shanghai Tofu heißt ein neues Mitglied in seiner kosmopoliten Familie willkommen: das Loneliness T-Shirt. Damit servieren die kreativen Köpfe hinter dem Label, die Schwestern Lina und Inga Zangers, nicht nur gehörig was für die Augen, sondern auch und vor allem für den guten Zweck.
Ein modisches Augenzwinkern zwischen Frankreich und China
Wer Shanghai Tofu kennt, der weiß, dass bei dem jungen Label klassische Elemente auf asiatischen Kitsch treffen, die mit einer großen Dosis Humor mitten ins Schwarze einer Zielgruppe zielen, die sich nach Zeitgeist-Fashion mit Botschaft, Individualität und Subtanz sehnt. All das bespielen die Zangers Schwestern mit ihren Accessoires bereits seit längerem; mit Fashion-Pieces wie dem Shirt erweitern sie ihr Label nun, wie Lina im April in unserem Interview bereits angekündigt hatte. Immer noch unverkennbar: die einzigartige Bildsprache, die auch das neue Familienmitglied im Hause Shanghai Tofu optimal in Szene setzt. Es kann aber weitaus mehr als bloß gut aussehen!
Gut aussehen für den guten Zweck
Das Fair Wear zertifizierte Unisex-Shirt ist nämlich zu 100 Prozent aus Bio-Baumwolle gefertigt und der Seidendruck wurde in Deutschland hergestellt. Außerdem kommt es in einem zeitgemäßen Loose Fit, der Hand auf's Herz, jedem gut steht! Hinter der Idee zum qualitativen Lieblingsstück steckt ein Internet-Meme, das nachdenklich stimmt. Es heißt übersetzt: "Was dieser Bruder isst, sind keine Nudeln, sondern Einsamkeit!" Das T-Shirt ist also gemacht für all Diejenigen, die ihrem emotionalen Hunger nicht stillen können.
What's worse than eating lonely?

Right, going to bed hungry.
Mit dieser tiefgründigen Botschaft auf der Speisekarte, spendet Shanghai Tofu mit jedem verkauften T-Shirt via Share the Meal eine Mahlzeit für Bedürftige. Um es mit den treffenden Worten der Macherinnen abzuschließen: Give the people something to look at and do good! Wo? Einmal hier entlang.