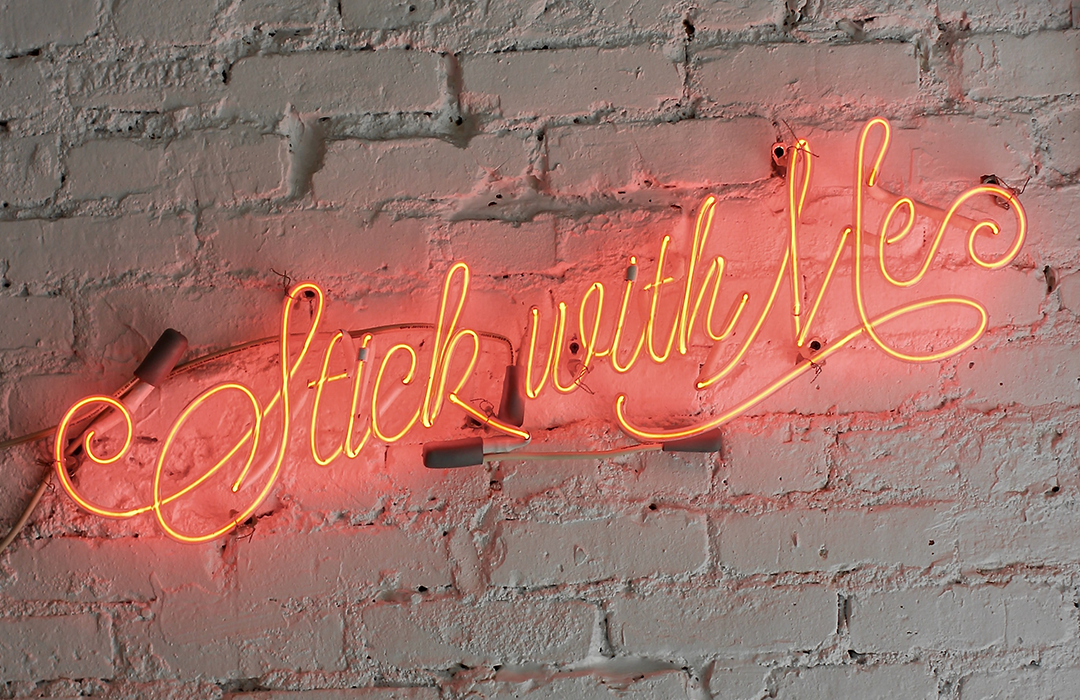 Blair Waldorf aus Gossip Girl sagte einst: "Wir probieren alle ab und zu alte Kleider an und sind vielleicht sogar überrascht, wenn sie noch passen. Aber das bedeutet nicht, dass wir sie auch wieder anziehen." Dieser Kommentar war zwar eine Metapher, um eine On-Off-Beziehung zu kommentieren, aber dennoch müssen wir zugeben, dass der Vergleich hinkt. Denn wir feiern dieses Jahr direkt mehrere Trend Comebacks. Von verführerischen Hüfthosen bis zu knalligem Neonorange – hier kommen unsere fünf liebsten It-Pieces der Vergangenheit, die eine zweite Chance verdient haben.
Abstrakter Tie-Dye Trend
Die Tie-Dye Färbetechnik – auch Batik genannt – bleibt uns erhalten. Bereits im Sommer durften wir unsere bunten Batikshirts von früher wieder hervorholen und damit ein farbenfrohes Styling-Comeback feiern. Das Retromuster kommt dieses Mal etwas schlichter daher und taucht nur noch akzentuiert auf Röcken, Taschen oder Shirts auf. In Kombination mit gedeckten Farben gelingt auch mit dem psychedelischen Print ein erwachsener und avantgardistischer Look.
Feminine Hüfthosen
Anfang der 2000er waren die Hüfthosen das It-Piece der Stunde und wurden dabei so sexy kombiniert, dass es rückblickend doch recht obszön wirkt. Zum Glück für die Nieren und unser Wohlempfingen wird die Jeans mit dem hüftigen Schnitt in diesem Jahr eher schlicht kombiniert. Die liebsten Styling-Partner dieser Hose sind enganliegende, lange Sweatshirts und Tops sowie Blazer im oversized Look. Durch den Mix mit verschiedenen Längen und Silhouetten gelingt ein weibliches aber niemals verruchtes Outfit.
It-Pieces im knalligen Orangeton
Laute Neonfarben haben längst Einzug in unsere Kleiderschränke gehalten, wobei ein Farbton immer noch etwas außen vor war. Die Rede ist vom knalligen Orange. Der grelle Ton, den wir bereits aus den 80s kennen, ist die absolute Highlight-Farbe für das Mode-Jahr 2019. Egal ob im Allover-Look von Marina Hoersmaneder oder in der subtilen Kombination mit klassischem Schwarz, Neonorange ist ein absolutes Muss.
Lässige Flip-Flops
Bye bye High-Heels and welcome Flip-Flops. Unsere Füße dürfen sich nach dem allgegenwärtigen Sneakertrend auf noch mehr Erholung freuen. Denn die sommerlichen Zehentrenner sind das neueste Must-have unter den Schuhen. Skandinavische Fashionistas machen es vor und tragen den leichten Sommerschuh nicht nur am Strand, sondern auch in der Stadt. Bei diesem It-Piece gibt es allerdings noch eine Styling-Regel zu beachten: Eine gepflegte Pediküre muss sein!
Cool in Cargohosen
J.Lo machte es in ihrem Video zu 'Jenny from the block' vor und zeigte, wie lässig und zugleich sexy Cargopants  sein können. Nachdem die coolen Hosen eine Weile von der Bildfläche verschwunden waren, feiern sie nun ihr Trend-Comeback und kommen erwachsen in neuen hochwertigen Qualitäten wie beispielsweise Seide. Ein It-Piece für Alle, die ihre feminine Lässigkeit feiern und gerne mit verschiedenen Stilrichtungen spielen.